Posted by Donette Backlund on
HAPPY 4TH OF JULY !! Time to celebrate all the wonderful freedoms that we enjoy in here in this, the most wonderful country on Earth. (no offense intended to other countries) I have family in Canada, friends in England & Tahiti and my youngest daughter lived in Japan for 4 years. The world is a wondrous place, but at the end of the day, there is nothing like home sweet home in the land that I love !! Have a wonderful and safe holiday y'all. Hope you have a wonderful time and are able to stay cool somewhere and relax...
Posted by Donette Backlund on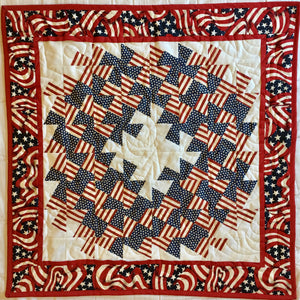 Little Cottage Quilt Shop JUNE 2018 Newsletter   Hello everyone. Hope y'all had a safe and wonderful Memorial Day weekend. Thank you to all of those who have served our country in any way & especially to those who gave the ultimate sacrifice. We are ever indebted to you and your families for your service & sacrifice.   It's June already and summer is upon us fast and furious. What better way to beat the heat than in you nice cool sewing room with a tall cool drink? Beats anything else in my book. Hope you have fun projects to...